History is made by those who show up.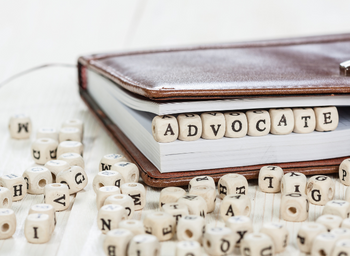 This week I spoke on your behalf, sharing with the Shasta County Board of Supervisors and the Redding City Council that our latest 
"Business Confidence Survey"
, recently completed in partnership with Golden Valley Bank, indicates that 1 out of 4 of those that responded say they are still hurting as a result of the adverse economic impacts of the pandemic. Read more about the meetings and their outcome in an article by the Record Searchlight titled "
Small businesses in Shasta County need more federal COVID-19 relief, Redding Chamber says
." My advice following those meetings is that we need more of you to start to participate in sharing your stories with our local elected officials. Though the Redding City Council chose to not allocate funds for local business grants, opportunity knocks at the County of Shasta. The Supervisors agreed to seek community input regarding how to best spend the $35 million in American Rescue Plan Act funding it will receive. There is likely to be a survey, which we will do our best to share far and wide among the business community in Shasta County. It is the squeaky wheel that gets the grease. Stay tuned and stay alert for updates from us.
When the Redding Chamber of Commerce Board made the decision to pivot in its approach to politics by dissolving its often polarizing Political Action Committee in favor of a Government Affairs Committee, it may not have been because of the current temperature in the room, but it was definitely accelerated by it. That being said, this is not a case of the Chamber not being able to take the heat. Rather, it's a realization that the Chamber industry has shifted to be a leading, logical voice in the "sane middle" of the community. Our main focus is to promote and advocate for business. It's about prosperity, not political affiliation. It's about advocacy, collaboration with the public sector on your behalf, and education.
In that spirit, we are excited to announce that the Chamber will be hosting two forums spotlighting the races for Shasta County Supervisor in District 1 and District 5. The questions asked at the forums will be influenced by the input we receive from a survey, which you can take now by clicking
HERE
. Our promise is that you will know how the candidates stand on the business issues of greatest importance to you. For the list of the candidates please click 
HERE
.
The Chamber will be sending a follow-up survey to you with a link to the audio and video from each forum and you will have the opportunity to score the candidates. We will publish the results of that scoring as an infographic, showing how the candidates stack up according to our membership. We believe this refined approach will give more influence to the membership of the Chamber.
Jake Mangas
President & CEO